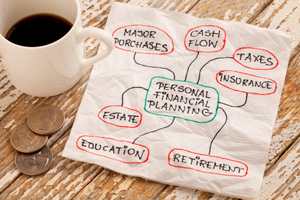 Let us help you find a way to realize your financial goals and enable you to make better decisions through analysis and an outside viewpoint. We can provide you with detailed guidance. Two goals that most people want to achieve, but often have trouble reaching, are having enough money for a college education and a comfortable retirement.
The cost of a college education gets closer everyday, let's start preparing today. LG&H can provide you with the tools and resources to assist with this expense. We can provide detailed analysis to show you how much you need to put aside now to reach your future financial goals. Furthermore, we can provide you with information about the types of investment vehicles available and the types of risks associated with each. This will enable you to make the most knowledgeable financial decisions. Once you have selected your investment vehicles, we can provide you with a detailed plan of how much to set aside, when, and in what form.
If you are already in school and want to know how and where to shop for loans, LG&H can assist you with the process. We can help you find the best fit for your needs.
An important element that is sometimes forgotten by financial planners, but one we will not forget, is the tax effects of your financial decisions. This is particularly important with regard to retirement planning where there are many traps for the unwary. Talk to us about your retirement hopes and we can guide you through the options that will best meet your wants. Do you have enough money saved to continue your lifestyle 30 years after retirement?
As independent CPAs, with no stake in selling any particular financial products, you can be sure you will be receiving unbiased advice with only your best interests and goals in mind. Think of us for Wealth Management.
Key Benefits
Help in developing a plan to meet college costs
Retirement planning
An independent perspective to help you meet your financial goals