Audits and Financial Reporting
Do you need financial statements prepared for your non-profit organization? Let LG&H help guide you through the choices involved. Perhaps you are applying for a grant or have a regulatory requirement and you want an audit, the highest level of assurance. We can audit your organization's financial statements to determine compliance with generally accepted accounting principles. Or perhaps there is no clear requirement for an audit and you are wondering what level of assurance you do need. We can discuss the requirements of federal and state agencies, other outside entities, such as creditors, and the desires of your Board and constituency in order to tailor your financial statement reporting to be the most efficient and cost effective to your Organization. We will explain the other levels of assurance we can provide: Reviewed Financial Statements or Compiled Financial Statements. Each of these is a lower level of assurance than an audit, but are less costly and may be all that is necessary considering your circumstances. We will also explain the use of accounting methods other than generally accepted accounting principles, such as the cash basis, and if they are appropriate for your organization's circumstances. And do not worry if some of this terminology sounds foreign to you. LG&H will be there each step of the way to explain things as plainly as possible and guide you through the financial statement reporting process from start to finish.
Read more: Audits and Financial Reporting
Tax Accounting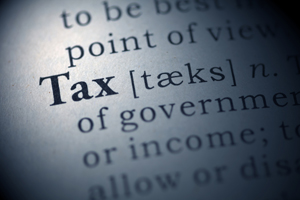 Form 990, Return Of Organization Exempt From Income Tax, or Form 990-EZ, Short Form Return Of Organization Exempt From Income Tax, are due by the 15th day of the 5th month following the end of your accounting period. For calendar year organizations, this date is May 15th. Let LG&H help prepare an accurate and complete filing of your tax return. While generally no tax payment will be due, this annual filing is very important to the maintenance of your tax-exempt status. There can be hefty penalties for failure to file, and if failure to file extends for too many years, loss of your Organization's exempt status can occur. Additionally, because the forms are open to public inspection, you will want to present your information as properly as possible. We have years of experience preparing the 990 series of forms, including the full 990, which with schedules can number in the dozens of pages for even relatively small organizations. We will work with you to help gather the necessary information, both financial and non-financial, in order to accurately prepare the forms and correctly report your organization's activities to the IRS and the public at large.